Parkinson's Foundation Appoints Six New Members to People with Parkinson's Advisory Council
NEW YORK & MIAMI (August 2, 2022) — The Parkinson's Foundation has announced the appointment of six new members to its People with Parkinson's Advisory Council. Consisting of people living with Parkinson's disease (PD) and care partners, the council ensures that the perspectives of people living with PD are included across all Foundation programs and priorities. As the nation's largest community for people living with PD, those who love them and those working to end the disease, the Foundation established the council as the nation's first patient leadership group.
"The Parkinson's Foundation believes that leading the Parkinson's disease community begins with listening to its members, and the People with Parkinson's Advisory Council is essential to helping us understand and address unmet needs within the community," said John Lehr, Parkinson's Foundation president and CEO. "We welcome our six new council members who are dedicated to making life better for all people with Parkinson's and serving as liaisons to the community."
The council's six newest members include: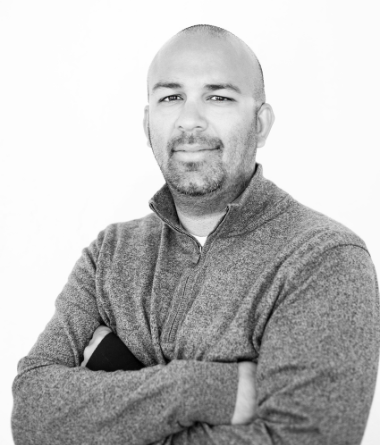 Vikas Chinnan, San Carlos, CA: Chinnan has spent most of his career in the automotive industry focused on operations, product management, product strategy, and marketing, and most recently held a position as an Operations Executive at a Bay Area startup. Since being diagnosed with PD in 2022, he has shifted his focus to PD advocacy and awareness. He is interested in expanding access to resources for populations currently underserved in the PD community and ensuring that employers are best equipped to support their employees impacted by PD. He lives in San Carlos, CA, with his wife, Preeti, and his sons, Bailey and Sammy.
---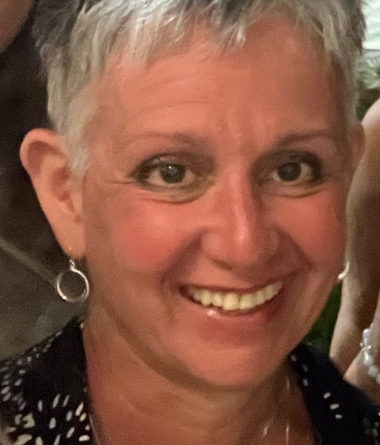 Cynthia "Cindy" Finestone, Rochester, NY: Following an extensive career as a Certified and Registered Respiratory Therapist and Registered Pulmonary Technician, Finestone "retired" to become a full-time mom and volunteer. When diagnosed with PD in 2013, it took a few years before she assumed a volunteer role in the PD community. Now, she is participating and volunteering in Moving Day Rochester, serving on the Parkinson's Foundation NY/NJ Chapter Advisory Board, coordinating the NHL alumni hockey event, serving on symposium committees, and serving as volunteer chair of 2022 Parkinson's Revolution. Finestone is a big advocate of exercise as a vehicle to help those with PD live better and is passionate about reaching populations in the community that are underserved by current resources.
---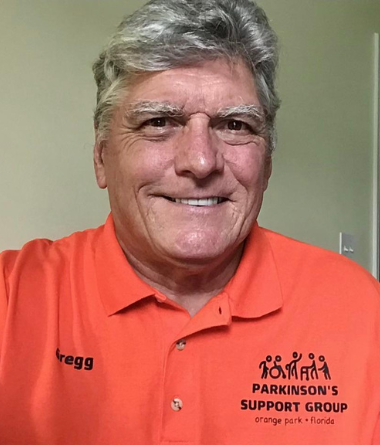 Gregg Hummer, Orange Park, FL: After relocating to Hawaii with his partner, Lita, Hummer worked for a local newspaper and became interested in helping nonprofit organizations. In 2014, he was diagnosed with PD and eventually retired. Gregg assisted in building up a local support group from four members to over 30. After moving to Florida in 2017, he became a certified instructor for a local exercise group for people with PD and the facilitator for the Orange Park PD support group. Having received much-needed information from the Parkinson's Foundation following his diagnosis, he decided to become more involved and was inspired to join the council.
---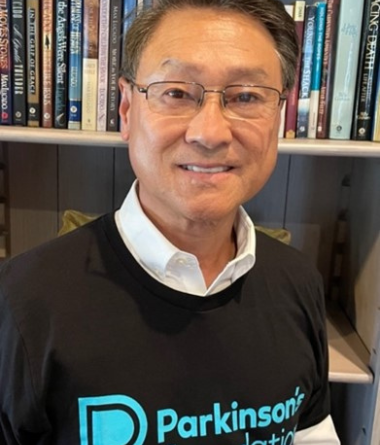 Gil Kim, Madison, MS: After retiring in 2016 from a long and satisfying nearly 40-year career with the Army Corps of Engineers, Kim was ready to do something different. His involvement in the Parkinson's community began when his wife, Gina, was diagnosed in 2011. This led Kim to volunteer positions with PD Gladiators in Atlanta, GA; Rock Steady Boxing in Columbus, Jackson, Vicksburg, and Meridian, MS; Moving Day Atlanta; and leadership positions with Dunwoody, GA, and Metro-Jackson, MS Education/Support groups. All this involvement is driven by Kim's desire to make life better for his wife and the many other wonderful friends with PD and their families they have met along the way. He and Gina have two sons and two grandchildren.
---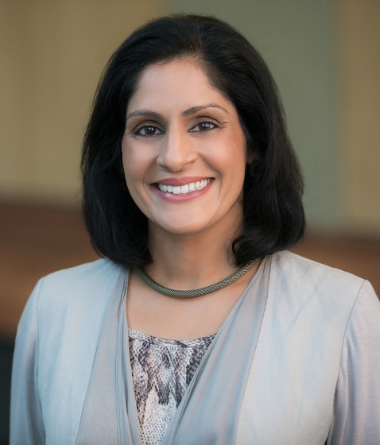 Veera Rastogi, Skillman, NJ: Rastogi is a lawyer and senior executive at Johnson & Johnson, where she currently holds the position of Worldwide Vice President of Law for the Supply Chain & Procurement, IT and Real Estate functions of the company. Veera has always been inherently passionate about diversity, equity and inclusion and helping people to be their best selves and has held several leadership roles within and outside of Johnson & Johnson in support of these passions. Her interest in serving on the council stems from many years of supporting her mother and late father, both of whom have lived with this disease. Veera lives in Skillman, NJ, with her husband, two sons and dog and, in her downtime, loves international travel, staying active with her family outdoors, reading and music and dancing.
---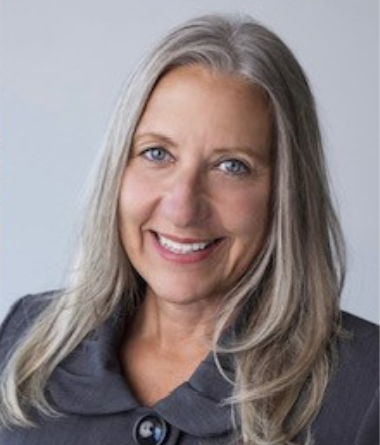 Janet Reilly, Ogdensburg, WI: As a public health nurse for over 20 years in a rural community, Reilly's goal was to educate, share resources, and advocate for patients, their families, and communities. As a family nurse practitioner and spouse of a newly diagnosed person with PD, she became much more intimately aware of the specific needs of people with PD in urban and rural settings. Reilly's husband was diagnosed a month he retired from dentistry in 2022, which led to her retiring early from nursing academia in June. Reilly and her husband of 41 years enjoy biking, boating, camping, curling, and more together or with their three sons, their wives, and seven grandchildren. She hopes to utilize her experiences, knowledge, and energy serving as a volunteer on the council and continue her passion for patient advocacy and education.
In addition to the six new members, the council has appointed Lisa Cone of Lakewood, CO, as chair of the council and Mark Kelm of Golden Valley, MN, as vice chair.
"The People with Parkinson's Advisory Council share with Parkinson's Foundation leadership the insights that only a person with Parkinson's or their care partner can," said Lisa Cone, chair of the council. "Truly understanding these lived experiences is critical to continue to achieve the Foundation's mission to improve the lives of people with Parkinson's."
In 2006, the Foundation became the first organization to establish a patient leadership group instrumental in developing programs and research initiatives. With 15 members, the People with Parkinson's Advisory Council guides the Foundation's priorities, identifies unmet needs, provides input on programs and serves as liaisons to the community. To learn more, please visit Parkinson.org/PPAC.
###
About the Parkinson's Foundation
The Parkinson's Foundation makes life better for people with Parkinson's disease by improving care and advancing research toward a cure. In everything we do, we build on the energy, experience and passion of our global Parkinson's community. Since 1957, the Parkinson's Foundation has invested more than $400 million in Parkinson's research and clinical care. Connect with us on Parkinson.org, Facebook, Twitter, Instagram or call (800) 4PD-INFO (473-4636).
About Parkinson's Disease
Affecting an estimated one million Americans and 10 million worldwide, Parkinson's disease is the second-most common neurodegenerative disease after Alzheimer's and is the 14th-leading cause of death in the U.S. It is associated with a progressive loss of motor control (e.g., shaking or tremor at rest and lack of facial expression), as well as non-motor symptoms (e.g., depression and anxiety). There is no cure for Parkinson's and 60,000 new cases are diagnosed each year in the U.S. alone.