In Memory of Robert Traurig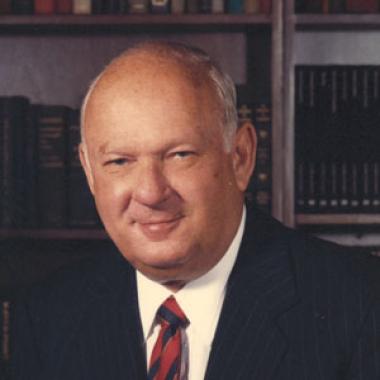 The Parkinson's Foundation mourns the loss of emeritus board member Robert (Bob) Traurig. From 2004 to 2015, he was a member of the Foundation's board of directors. Bob is survived by his wife Jacqueline, his daughters Madeline Sackel and Wendy Traurig.
As one of the founders of Greenberg Traurig, Bob played an instrumental role in the growth of the firm and the Miami community. He was an active leader of numerous civic and charitable organizations. The Foundation is grateful for Bob's longtime commitment to the organization and his contributions to make life better for people with Parkinson's and their families.
Immediate Past Chair of the Parkinson's Foundation, John Kozyak, had known Bob Traurig since 1974 and commented, "Bob was always looking for ways to help people, including people with Parkinson's, and I was one of the fortunate beneficiaries of his generosity and friendship for more than 40 years. His wife Jackie helped Bob battle his Parkinson's every step of the way in the most loving, supportive way. Today we support and honor Bob's family and the amazing legacy he leaves behind."
Read Robert Traurig's obituary in The Miami Herald.
Click here to make a donation to the Parkinson's Foundation in honor of Bob Traurig.