Jesse Jackson Diagnosed with Parkinson's Disease
NEW YORK & MIAMI (November 17, 2017) — Rev. Jesse Jackson's announcement today that he has been living with Parkinson's Disease since 2015 further proves that receiving a diagnosis of Parkinson's is not a death sentence. There are many ways that people living with Parkinson's can control the symptoms of the disease with exercise and physical therapy to help maintain mobility and balance.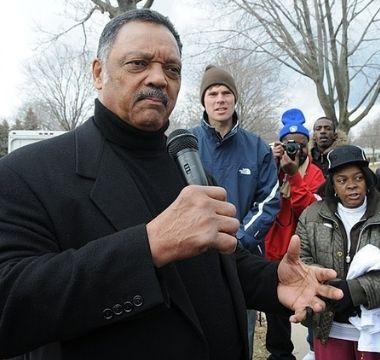 "We have over the years advised people in the public spotlight and those who have rigorous travel schedules to carefully plan the timing of Parkinson's medication dosages," said Michael Okun, M.D., National Medical Director of the Parkinson's Foundation. "Exercise, planning and regular follow-up with a Parkinson's disease specialist is the secret to remaining active and maintaining a high quality of life with Parkinson's."
The Parkinson's Foundation encourages people living with Parkinson's and their families to seek expert care from a neurologist. With support and expert care, Parkinson's can be managed. In addition to exploring our website, Parkinson.org, please call the Parkinson's Foundation's toll-free Helpline today to learn the early warning signs of the disease and to get support: 1-800-4PD-INFO (473-4636).
Read Dr. Michael Okun's statement with NBC News.
Read more in this article from CNN.
For more information about Parkinson's disease:
###
About the Parkinson's Foundation
The Parkinson's Foundation makes life better for people with Parkinson's disease by improving care and advancing research toward a cure. In everything we do, we build on the energy, experience and passion of our global Parkinson's community. Since 1957, the Parkinson's Foundation has invested more than $400 million in Parkinson's research and clinical care. Connect with us on Parkinson.org, Facebook, Twitter, Instagram or call (800) 4PD-INFO (473-4636).
About Parkinson's Disease
Affecting an estimated one million Americans and 10 million worldwide, Parkinson's disease is the second-most common neurodegenerative disease after Alzheimer's and is the 14th-leading cause of death in the U.S. It is associated with a progressive loss of motor control (e.g., shaking or tremor at rest and lack of facial expression), as well as non-motor symptoms (e.g., depression and anxiety). There is no cure for Parkinson's and 60,000 new cases are diagnosed each year in the U.S. alone.