In Memory of Lucien J. Côté, MD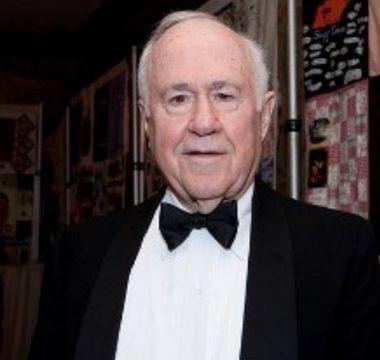 The Parkinson's Foundation mourns the loss of Lucien J. Côté, MD, one of the most respected and beloved Parkinson's disease doctors in the United States. For more than 60 years, Dr. Côté served on the neurology faculty at Columbia University Irving Medical Center, a Parkinson's Foundation Center of Excellence.
Dr. Côté was involved with the legacy Parkinson's Disease Foundation (PDF) since 1965, when he had his own laboratory in the newly-constructed Black Building, named for PDF's founder, William Black then owner of Chock Full o' Nuts. In 2005, Dr. Côté was honored by PDF with The Page and William Black Humanitarian Award and two years later, he co-chaired PDF's landmark 50th Anniversary Educational Symposium. He was honored again by PDF in 2014 when he received the Lifetime Achievement Award.
"Lucien was an incredibly thoughtful clinician who was as passionate about the science of Parkinson's as he was generous of his time in the care of his patients – he will always have a place in the legacy of the Foundation," said Chief Scientific Officer, James Beck, PhD.
The Foundation is immensely grateful for Dr. Côté's commitment to the Parkinson's community and his efforts to make life better for people with Parkinson's and their families. The staff and board of the Foundation offer our deepest condolences to the Côté family.