In Memory of E. Richard Alhadeff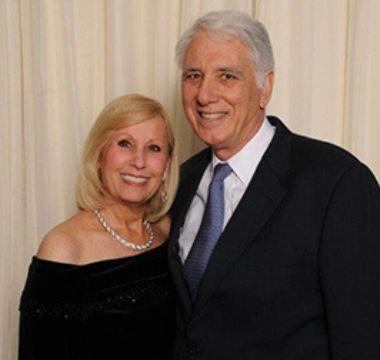 The Parkinson's Foundation mourns the loss of emeritus board member, E. Richard Alhadeff, who was diagnosed with Parkinson's in 1999. From 2000 to 2016, he was a member of the Foundation's board of directors, served as vice chair and provided invaluable legal guidance in his role on the emeritus board. Richard is survived by his wife, Meme, and his son Mark. The Foundation is grateful for Richard's longtime commitment to the organization and his contributions to make life better for people with Parkinson's and their families. The staff of the Parkinson's Foundation offer their deepest condolences to the Alhadeff family. 
Immediate Past Chair of the Parkinson's Foundation, John Kozyak, had known Richard Alhadeff for more than forty years as one of the most respected real estate lawyers in the South and worked with on the board and emeritus board of the Parkinson's Foundation for more than 10 years.  "There are few people who took his or her Parkinson's diagnosis and became such a strong, effective advocate for the highest quality of life possible for people living with Parkinson and finding a cure.  There was not a better man than Richard. The Parkinson's community will dearly miss him."
Click here to make a donation to the Parkinson's Foundation in honor of Richard.