In Memory of Richard "Dick" D. Field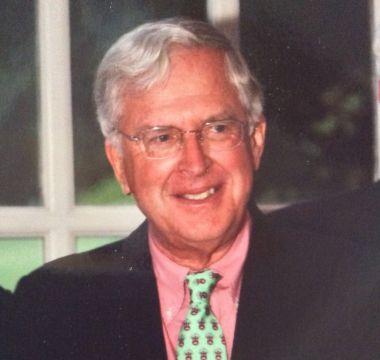 The Parkinson's Foundation mourns the loss of emeritus board member Richard "Dick" D. Field. From 2013 – 2021, he was a member of the Foundation's board of directors. Field is survived by his wife Schuyler, and his children and grandchildren. 
A co-founder of LendingTree and founder of Richard D. Field Associates, Field led an incredible career as a financial services industry leader and mentor. In his more than 35 years in the industry, he held senior positions at The Bank of New York/Mellon, J.P. Morgan Chase and Citigroup. He was not only an active leader and consultant for numerous companies and charitable organizations, but also a loyal friend, husband, father and grandfather. More than anything, Field's favorite things to do were travel and explore the world, and he loved spending time with and being involved in the lives of his children and grandchildren. 
Field faced his Parkinson's disease (PD) diagnosis head-on, seeking out and becoming involved with the Parkinson's Foundation shortly after his diagnosis. He was a passionate advocate and fundraiser, rallying his vast network to help fund ground-breaking initiatives in PD care and research. 
"The Foundation is immensely grateful for Dick's leadership and generosity to the Parkinson's community. His passion and efforts to make life better for people living with Parkinson's and their families will not be forgotten," said John L. Lehr, president and CEO of the Parkinson's Foundation. 
The staff and board of the Foundation offer our deepest condolences to the Field family.