Parkinson's Foundation Expands Global Care Network in the U.S.
NEW YORK & MIAMI (JANUARY 10, 2023) — The Parkinson's Foundation today announced the latest expansion of its Global Care Network with a new membership program for senior living communities and home care agencies—Community Partners in Parkinson's Care. The membership program prepares organizations to provide quality education and tools that equip staff to care for people with Parkinson's disease (PD).
"As the disease advances, many people with PD seek home care services or senior living communities, but many of these organizations and their staff have limited knowledge about PD and best care practices," said Eli Pollard, vice president, chief education and training officer of the Parkinson's Foundation. "The new Community Partners in Parkinson's Care membership program trains staff to provide the best Parkinson's care."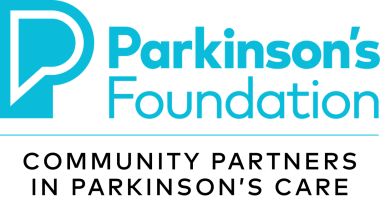 Community Partners in Parkinson's Care provides a full curriculum of PD education through virtual and in-person training. Utilizing the train-the-trainer model, the membership program educates site champions at each location and provides the necessary tools to educate at least 70% of staff at their site. This program, formerly the Struthers Parkinson's Care Network, part of the Struthers Parkinson's Center in Minnesota (a Parkinson's Foundation Center of Excellence), has been continuously expanding and now includes more than 100 member sites across North America.
"The Community Partners in Parkinson's Care membership program is comprised of senior living communities and home care agencies that have committed to improving care and providing support to people living with PD and their families," said Joan Gardner, RN, BSN, national program co-director alongside Rose Wichmann, PT. "We are proud to include members of individual organizations as well as full corporate networks who are trained to prepare, empower and motivate staff with ongoing support from PD experts."
For questions about the Community Partners in Parkinson's Care membership program, email communitypartners@parkinson.org.
For more information about the Parkinson's Foundation Global Care Network, visit Parkinson.org/Network.
###
About the Parkinson's Foundation
The Parkinson's Foundation makes life better for people with Parkinson's disease by improving care and advancing research toward a cure. In everything we do, we build on the energy, experience and passion of our global Parkinson's community. Since 1957, the Parkinson's Foundation has invested more than $425 million in Parkinson's research and clinical care. Connect with us on Parkinson.org, Facebook, Twitter, Instagram or call 1-800-4PD-INFO (1-800-473-4636).
About Parkinson's Disease
Affecting an estimated one million Americans, Parkinson's disease is the second-most common neurodegenerative disease after Alzheimer's and is the 14th-leading cause of death in the U.S. It is associated with a progressive loss of motor control (e.g., shaking or tremor at rest and lack of facial expression), as well as non-motor symptoms (e.g., depression and anxiety). There is no cure for Parkinson's and nearly 90,000 new cases are diagnosed each year in the U.S.