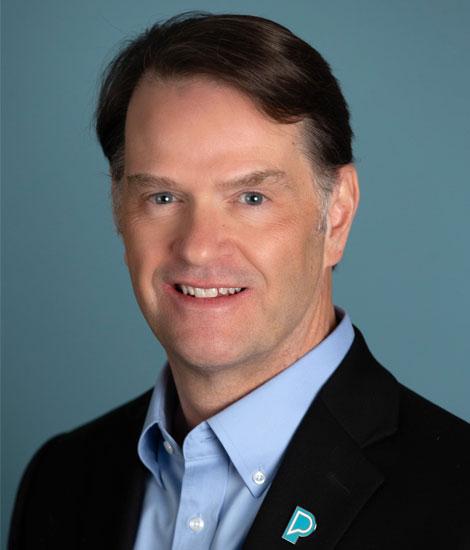 President & Chief Executive Officer
John L. Lehr
I believe we can help people with Parkinson's disease live better today by improving health and quality of life through patient education, resources and expert care while investing in research that leads to medical breakthroughs as quickly as possible.

John L. Lehr

Parkinson's Foundation President & CEO
John L. Lehr leads the Parkinson's Foundation as president and chief executive officer. He has nearly three decades of nonprofit fundraising and management experience, with a strong focus in the voluntary healthcare and medical research sectors.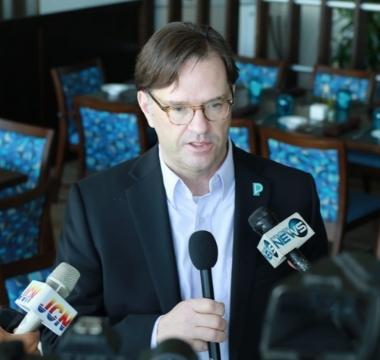 Lehr played a key role in merging two legacy Parkinson's disease (PD) organizations into the Parkinson's Foundation in 2017. Since joining the Foundation, fundraising revenue has grown each year by double digits, allowing the Foundation to greatly expand its mission programs. Lehr led the efforts to open 17 regional chapters to better serve local Parkinson's communities. These developments and other initiatives have allowed the Foundation to earn a 4-star rating from Charity Navigator, a Platinum Seal of Transparency from GuideStar, and to be named to the 2020 list of Best Places to Work by The NonProfit Times.
During his tenure at the Foundation, Lehr has overseen several major initiatives including:
Expanding the Foundation's Global Care Network to increase access to high-quality PD care nationwide;
Launching PD Generation: Mapping the Future of Parkinson's Disease, a groundbreaking study to gather genetic data for research and drug development on thousands of people with PD by offering free genetic testing and counseling;
Co-hosting the Parkinson's Policy Forum to align the PD community around key issues, and to petition state and federal lawmakers to take action on pressing patient needs and policy changes;
Launching the Parkinson's Virtual Biotech, the Foundation's newest research-driven investment fund, to accelerate breakthroughs in treatments that people with PD need today.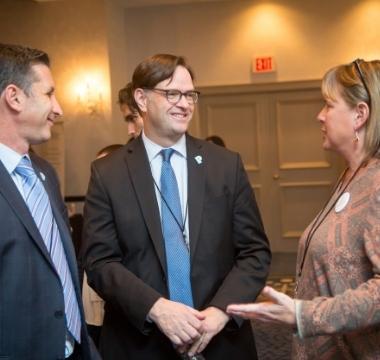 Lehr also guides the Foundation's four-year strategic plan to advance our mission and drive impact for the PD community. In advocating for the PD community, Lehr recognizes the importance of expanding community services and resources that are offered for free, notably extended hours and Spanish-language capabilities for the Foundation's Helpline, which receives 20,000 calls a year.
Lehr earned his Bachelor of Arts and Master of Arts in History from Villanova University. From 1990–1991, he served as a Peace Corps volunteer in Sri Lanka.