Educational Events
Cómo prepararse para emergencias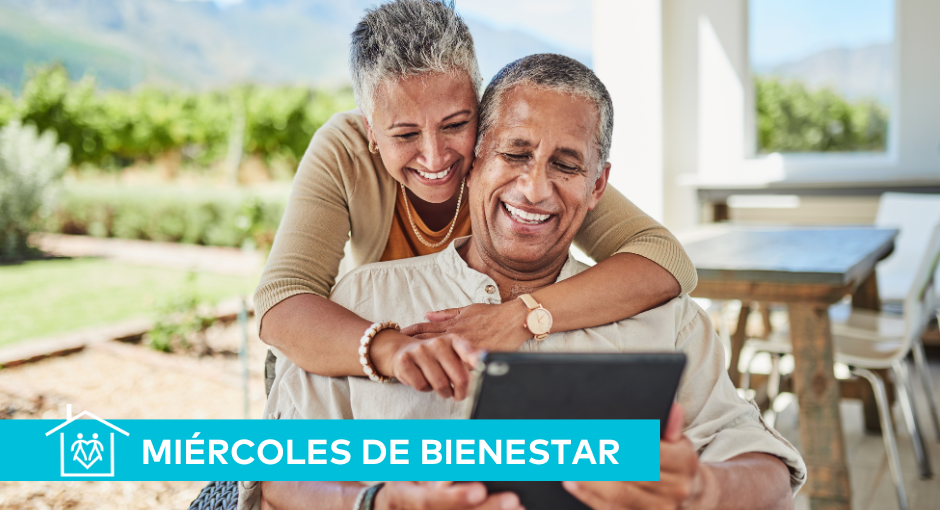 EP Salud en Casa: Miércoles de Bienestar 
Cómo prepararse para emergencias de personas con discapacidades y necesidades de acceso
Regístrese Aquí
¡Los invitamos a nuestra charla en línea sobre la preparación para emergencias de personas con discapacidades y necesidades de acceso! Exploraremos las estrategias y mejores prácticas para garantizar la seguridad y el bienestar de las personas con discapacidades durante situaciones de crisis.
También examinaremos la importancia de la comunicación inclusiva y el acceso a la información durante emergencias.
No pierda la oportunidad de aprender cómo podemos fortalecer la resiliencia de las personas con discapacidades frente a situaciones de emergencia.
Presentadora:
Teresa Farfan
Media and Communications Officer
Texas Division of Emergency Management
www.tdem.texas.gov, www.ready.gov/es
Este programa es gratuito y está disponible para cualquier persona interesada, incluyendo a las personas con Parkinson y sus familiares, amigos, personas de apoyo y promotores de salud.
¿En busca de algo más? Podrá encontrar todos nuestros videos de EP Salud en Casa- PD Health @ Home en YouTube.
---
Más información:
Todos los eventos de "EP Salud en Casa-PD Health @ Home" – Parkinson.org/EPSalud.
Una lista de nuestros recursos en español – Parkinson.org/Recursos Línea de Ayuda – 1-800-473-4636, opción 3 para español.
La conferencia se transmitirá en vivo utilizando la aplicación de videollamadas Zoom.
EP Salud En Casa - PD Health @ Home es presentado por Light of Day Foundation, cuya generosidad ha hecho posible esta programación.