Movement Disorders Nurse Practitioner Fellowship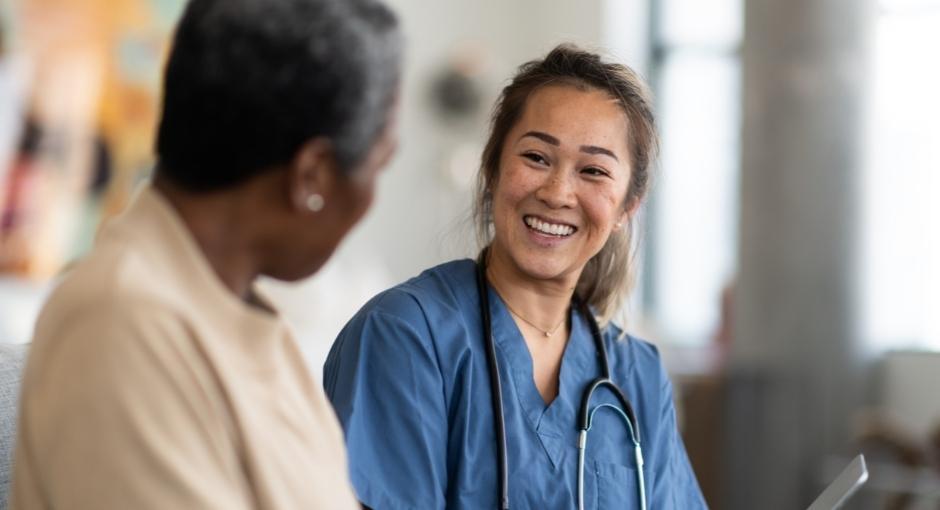 Applications are now open.
This one-year fellowship runs from July 1, 2022 - June 30, 2023. Applications will be accepted and interviewed on a rolling basis.
Host Sites
Columbia University Medical Center, New York, NY
University of Florida, Gainesville, FL
Positions Available
Two fellowship seats open at each location, four fellowships in total.
About the Fellowship
The Fellowship consists of a one-year immersion devoted to the study and treatment of movement disorders, including Parkinson's disease (PD), Huntington's disease (HD), dystonia, tremor, myoclonus, tic disorders, gait disturbances, choreic disorders, the tardive syndromes and other disorders of the basal ganglia and cerebellum.
This educational experience capitalizes on the strengths of the two host sites, emphasizing clinical trials, deep brain stimulation, and diversity of interdisciplinary resources, including epidemiology and biostatistics, neurogenetics, neurophysiology, biomedical engineering and more.
Data will be collected throughout the one-year fellowship measuring the impact and learning that take place. The ultimate goal is to get the Fellowship recognized as an accredited Fellowship by the American Nurse Credentialing Center.
Mission
The mission of the Nurse Practitioner Fellowship Program is to provide advanced subspecialty education through classroom and clinical learning.
Upon completion of the program, the Fellow will be prepared for independent practice and continued professional advancement focused on improving care for persons with movement disorders across settings and over time in the context of family and community.
Professional Education Opportunities
Working together with health care professionals we further our commitment to improving care for people with Parkinson's. Discover our online courses and in-person learning opportunities.
Requirement
Fellows can generally expect to spend five days a week on-site. This will vary based on activities. Clinical experiences occur in inpatient and ambulatory settings. Fellows should plan to be on back-up call once a month, alongside the physician Fellows as part of the training experience.
Salary
Full annual salary is about $90,000 plus benefits.
Research Focus
Fellowship will introduce Nurse Practitioners to clinical research helping them to understand and promote clinical research trials to advance treatment of persons with Parkinson's disease and related conditions. Fellows will participate in the clinical trials to the extent possible and work closely with the Clinical Trial Coordinator to more fully under the clinical trial process for PD.
Program Overview
NP Fellows will train alongside Physician Fellows, modeling an interprofessional approach to Parkinson's care, which will prepare both NP and MD graduates to participate in and facilitate collaborative interdisciplinary care.
The Nurse Practitioner Fellowship program consists of a minimum of 300 classroom hours and 1,600 mentored clinical hours.
The curriculum consists of a graded increase in clinical responsibility and decision-making beginning with direct patient care, which is aligned with educational activities.
Program Objectives
Upon completion of the Fellowship, Fellows will be able to:
Describe the pathophysiology of selected movement disorders
Apply evidence-based medicine in the diagnosis and ongoing provision of quality, cost-effective care for persons with selected movement disorders
Select, administer, and interpret established rating scales to assess and monitor the clinical status of persons with selected movement disorders
Design and present an educational offering for persons, families, communities, or professionals focused on a specific aspect of a selected movement disorder that is cognizant of the social, emotional, physical and cultural needs of participants
Demonstrate organizational skills in the management of a panel of persons with selected movement disorders
Display effective communication and presentation skills as a member of the interdisciplinary team
Define how and when the administration of botulinum toxin injections are needed, as well as explain the side effects, when to refer, and how to manage problems for persons with selected movement disorders
Differentiate the roles and responsibilities of clinical trial research team members
Formulate, implement, and evaluate a plan for continuity of care for a person with a selected movement disorder that includes liaison and coordination with community agencies and healthcare professionals
Explain DBS programming, intra-operative micro recording observation and Duopa management
Learning Opportunities Prior to Fellowship
Once accepted to the Fellowship program, prior to the start date of July 1, 2022, Fellows will be offered a wide range of complimentary accredited and non-accredited learning opportunities, virtual (online) and in-person, to help prepare for the Fellowship and to meet and network with the international Parkinson's Foundation community of global experts.
Eligibility
Graduate degree from an accredited school of nursing as an Acute Care or Primary Care Adult-Gerontology or Family Nurse Practitioner
Minimum GPA of 3.0 on 4.0 scale
National board certification in Nurse Practitioner specialty
Licensed as an Advanced Practice Nurse in the state of New York at least one month prior to the start of the program year (July 1)
Drug Enforcement Administration provider number
National Provider Identification number
Required, minimum of three years clinical experience as a registered nurse.
Preferred, minimum of one year experience as a nurse practitioner.
How to Apply
Step 1: Submit application directly to the host location you prefer via links below. Include all listed items below.
Official transcript from NP program
Official copy of NP Specialty Board certification
Copy of appropriate state license New York or Florida RN and NP registration
Current Curriculum Vitae
A 600-word narrative statement

Explaining the reason for applying to this program
Professional strengths
Knowledge and skills you would like to acquire
Your professional goals in the field of Movement Disorders.
APPLY TO UNIVERSITY OF FLORIDA
APPLY TO COLUMBIA UNIVERSITY MEDICAL CENTER
Step 2: Candidates who are selected in the first round will be requested to submit:
Required: two letters of reference/recommendation (sent directly from the authors). One letter should be from a program director, clinical preceptor or collaborating physician familiar with the applicant's work. Details on how to submit this material will be provided directly to final candidates
Final candidates must be able to meet requirements of the University-Background check
Successful completion of the Fellowship
Completion of the program will be established by:
Comprehensive evaluation that includes demonstration of Program Objectives
Submission of manuscript to a professional journal or submission of an abstract to a conference of a professional organization.
Following completion of this inaugural program, Fellows will be followed for a period of 5 years to determine career trajectory and use/ relevance of course objectives.
Questions