Movement Disorders Nurse Practitioner Fellowship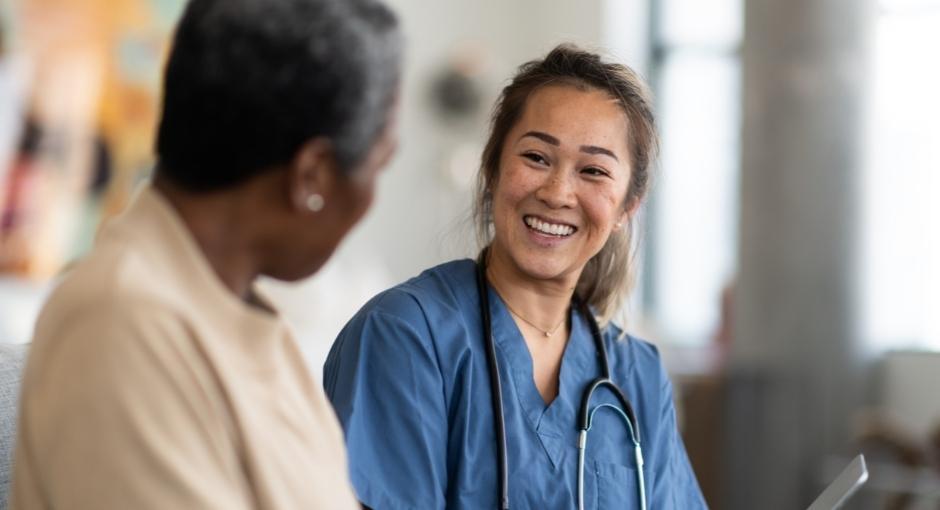 Applications are CLOSED.
Our one-year Movement Disorders Nurse Practitioner runs from July 1, 2022 to June 30, 2023. Stay tuned for more information regarding extending this fellowship in the future.
About the Fellowship
The Movement Disorders Nurse Practitioner Fellowship consists is a one-year immersion devoted to the study and treatment of movement disorders, including Parkinson's disease (PD), Huntington's disease (HD), dystonia, tremor, myoclonus, tic disorders, gait disturbances, choreic disorders, the tardive syndromes and other disorders of the basal ganglia and cerebellum.
This educational experience capitalizes on the strengths of two host sites, emphasizing clinical trials, deep brain stimulation, and diversity of interdisciplinary resources, including epidemiology and biostatistics, neurogenetics, neurophysiology, biomedical engineering and more.
Data will be collected throughout the fellowship measuring impact and learning. The Parkinson's Foundation is working towards getting the Fellowship recognized as an accredited Fellowship by the American Nurse Credentialing Center.
Requirement of Fellows
Fellows will spend five days a week on-site. This will vary based on activities. Clinical experiences occur in inpatient and ambulatory settings. Fellows should plan to be on back-up call once a month, alongside the physician Fellows as part of the training experience.
Host Sites for the Pilot Program in 2022 – 2023
Columbia University Medical Center, New York, NY
University of Florida, Gainesville, FL
Salary
Full annual salary per NP Fellow is about $90,000 plus benefits.
Research Focus
Fellowship will introduce Nurse Practitioners to clinical research, helping them understand and promote clinical research trials to advance the treatment of people with Parkinson's and related conditions. Fellows will participate in clinical trials as much as possible and work closely with the Clinical Trial Coordinator to better understand the clinical trial process for PD.
Program Overview
NP Fellows will train alongside Physician Fellows, modeling an interprofessional approach to Parkinson's care, which will prepare both NP and Movement Disorders graduates to participate in and facilitate collaborative interdisciplinary care.
The Nurse Practitioner Fellowship program consists of a minimum of 300 classroom hours and 1,600 mentored clinical hours.
The curriculum consists of a graded increase in clinical responsibility and decision-making beginning with direct patient care, which is aligned with educational activities.
Questions?