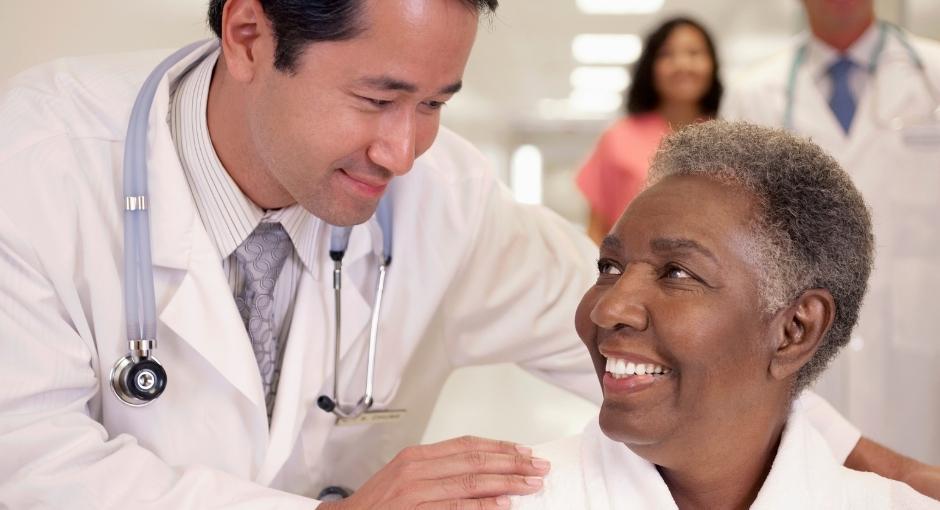 The Parkinson's Foundation Hospital Care Initiative aims to ensure that all people with Parkinson's disease (PD) can trust that the hospital care they receive is of the highest quality. The initiative's goal is to also ensure people with PD are heard, valued and respected as partners in their own care.
Understanding the Problem

Each year in the U.S., nearly one-third of people with Parkinson's will experience a hospital encounter.

Stopping or poor administration of PD medications while hospitalized can lead to medical emergencies, dyskinesias and worsening symptoms.

People with PD are at increased risk for in-hospital complications, especially:

Infections and Delirium
Surgical Complications

People with PD have longer lengths of stay and spend more days in the hospital than those without PD

People with PD are more likely to be discharged to a short-term hospital or nursing facility than home.
They are often more likely to die in-hospital.
They often have worse disease severity and symptoms at discharge, compared to admission.

Hospitalization and ER visit costs are higher for people with Parkinson's disease than those without PD.
These costs are increasing. An average hospitalization cost of $25,491 in 2002 increased to $40,802 in 2011.
Nation-wide, the estimated annual cost of hospital inpatient services for people with Parkinson's is $7.19 billion. This is 28.4% of the total direct medical cost of PD.
Improving Hospital Care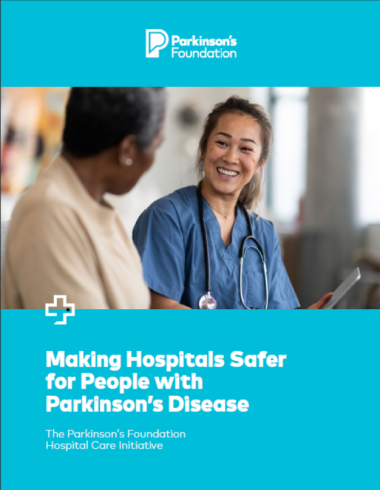 People with Parkinson's should feel heard, valued and respected as contributors to their own healthcare. The Hospital Care Initiative addresses issues many people with PD face in the hospital, as well as the lack of substantial training and meaningful information about Parkinson's disease in most medical education programs.
The Hospital Care Initiative leverages all Parkinson's Foundation strengths and programs, incorporating professional education, research and clinical care. To learn more, read the Hospital Recommendations Report: Making Hospitals Safer for People with Parkinson's Disease , which highlights our work across the Foundation and provides clinical and institutional recommendations for best practices in hospital care for people with Parkinson's.
Programs & Research Studies
The Parkinson's Foundation works to understand and address the challenges associated with hospital care for people with Parkinson's for more than a decade, but there is still more to do and to learn.

Utilizing and collecting evidence, the Foundation supports research and programs to develop best practices and improve hospital care. The following projects reflect some of the Foundation's most exciting work in this area.