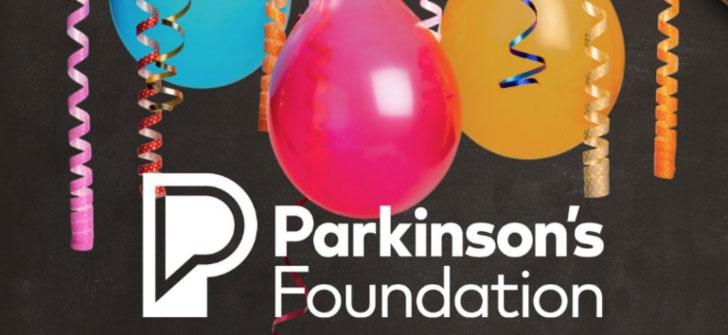 Whether you are donating your special day or creating a brand-new fundraiser, hosting an event is a great way to bring your community together while helping make life better for people living with Parkinson's disease. Whatever you plans are, we will provide a customizable event fundraising page where you can share updates and collect donations. Throughout your planning process, the Parkinson's Champions team will be with you to help make sure your event is a huge success!
If you are not in need of event support and want to start a Facebook fundraiser instead, just head to Parkinson.org/FB
Below are a few easy steps to get your event planning started. Make sure to check out our fundraising guide for event inspiration, and don't hesitate to reach out with questions to champions@parkinson.org or 763-317-1308
Plan Your Event
How do you want to spread awareness and raise funds for Parkinson's disease? There are infinite ways to bring your community together both virtually and in-person.
Donate Your Day
Are you already planning a birthday party, wedding, bar/bat mitzvah, quinceañera, or graduation? Use the occasion to ask for donations in lieu of gifts. Guests will receive a thank you note from the Parkinson's Foundation along with their tax receipt. Save the date and donate your day!
Create a Fundraiser
The sky is the limit on types of fundraisers you can host. You might try a bake sale, fashion show, virtual piano recital, dinner party, wine night, dog show, cupcake competition, or any activity that might interest your community. Let us know and we will send you a Parkinson's Champions Event Kit with fun decorations, swag, and Parkinson's informational materials.
Setup Your Event Page
When you are ready, just follow the steps below to setup your event page.
1. Head to Parkinson.org/ChampionsFundraising
2. Click "Register" in the upper right corner

3. Select "Start or Form a Team"

4. Under "Team Name" type your event name (such as "Julie's Birthday Fundraiser" or "Mountain Climb for PD"). Set your event fundraising goal.

5. Follow the rest of the prompts and activate your page! We will be reaching out soon with additional tips and tricks.
Don't forget to check out our Fundraising Guide for event inspiration!
We're here to help every step of the way at champions@parkinson.org or 972-843-9068.