Educational Events
24th Annual Blazing Toward a Cure Educational Symposium for Patients and Families Affected by Parkinson's Disease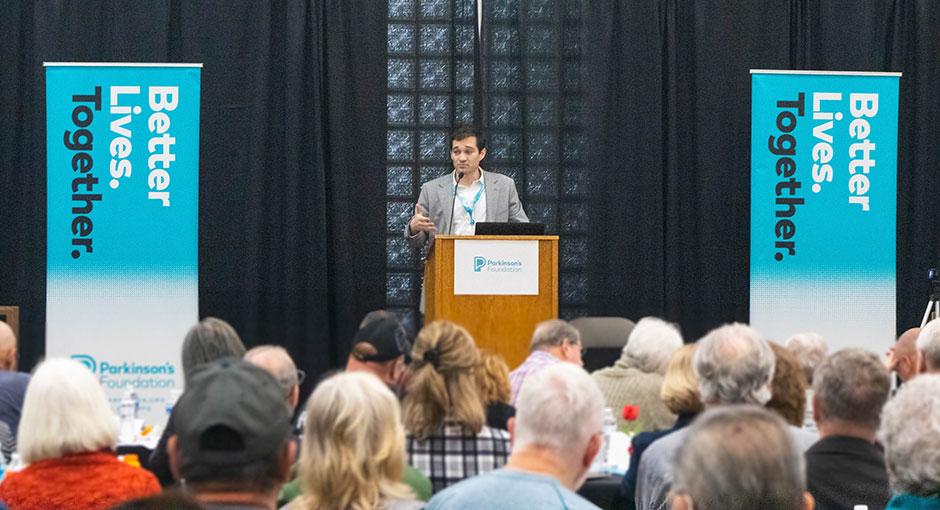 Please join the Vanderbilt Medical Center and Parkinson's Foundation Center of Excellence team for the 24th annual Blazing Toward a Cure educational symposium. Please register for this no cost, in person educational opportunity.
Speakers
Jason Elenberger, Research Coordinator, VUMC
The Benefits of Exercise: The Rock Steady Boxing Experience
Thomas Davis, MD, Professor of Neurology
Optimizing my Movement in Parkinson's disease
Chrissy Durrough, PT, DPT, NCS, Pi Beta Phi Rehab Institute
"I Exercise. Do I Really Need Physical Therapy?"
Amy Brown, MD, Associate Professor of Neurology
The Nonmotor Side of Parkinson's disease
John Fang, MD, Assistant Professor of Neurology
Updates, Future Directions, and Research
There is no charge to attend, but registration is required. This program is open to people with Parkinson's, their family, friends and the community.
COVID SAFETY: We're closely monitoring the coronavirus pandemic and following all local and state regulations for your health and safety. For the safety of the Parkinson's community, we're asking our participants to follow city and state guidelines regarding mask usage and social distancing safety protocols. Changes to the event date and location may be made, if necessary. Thank you for doing your part to help protect our community!
In partnership with Vanderbilt Medical Center, a Parkinson's Foundation Center of Excellence.

Educational Events
Join us to discuss Parkinson's symptoms, treatments, and surgical options while we explore important factors in helping live a better life with Parkinson's disease.
Educational Events
A balanced diet is important for people with Parkinson's disease.
Fundraising Events
Moving Day is your chance to speak up about Parkinson's disease and move others to take action.