Fundraising Events
Disney World Wine & Dine Half Marathon Weekend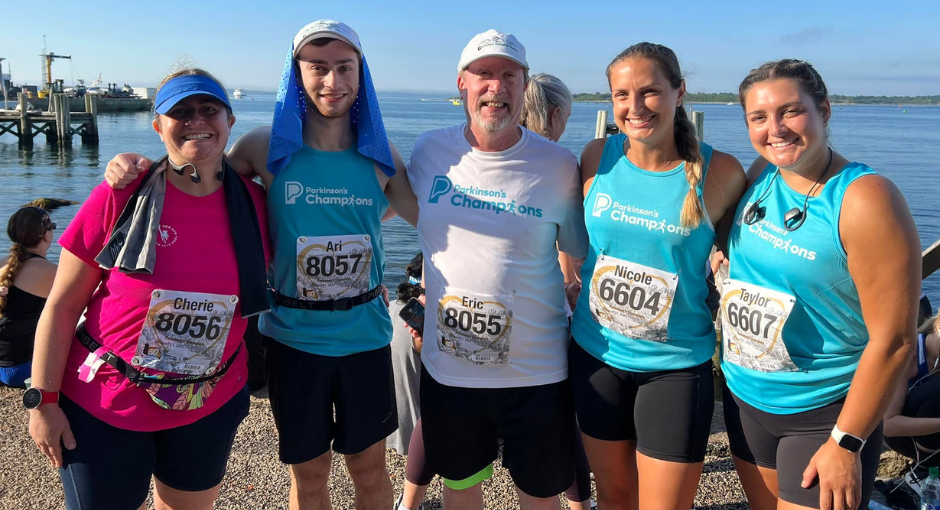 Disney Wine & Dine Half Marathon Weekend's Banquet Bash serves up "courses" celebrating favorite moments found around the dinner (or tea) table and a Post-Race Party with global cuisine. The Alice in Wonderland-themed 5K takes runners through the kookiest tea party around, while runners can answer the (dinner) Belle at our Be Our Guest-themed 10K. Grab a seat at la mesa Madrigal and channel Luisa's strength to tackle our Encanto-themed half marathon, or take a journey into imagination and finish the 10K and Half Marathon on pace to complete the Disney Two Course Challenge and earn Figment's topsy-turvy kitchen medal. When you run with Parkinson's Champions you will be running one of the most popular races in the country to achieve a personal goal, but for the 1 million Americans living with Parkinson's disease, it means so much more.
Parkinson's Champions participate in the Parkinson's Foundation's community fundraising and endurance programs to raise funds and awareness for Parkinson's disease (PD).
Are you looking for a fun way to volunteer for the Parkinson's Foundation & raise your voice while raising awareness? Come out and cheer on our incredible athletes! Learn more and apply at www3.Parkinson.org/ChampionsCheerTeam
Learn more about the Parkinson's Champions endurance programs at ParkinsonsChampions.org
Educational Events
Join us every Monday as our expert speaker leads you in guided relaxation techniques to help boost brain power and reduce stress.
Educational Events
In this virtual program, we will explore how to maintain a healthy diet during the holiday season while effectively managing your Parkinson's disease symptoms.
Educational Events
This program will provide strategies for coping and talking about it with healthcare providers or loved ones.